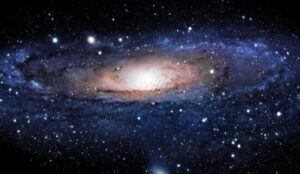 photo credit: nasa.gov
Short, quick, logical reads
with meaningful content.
According to the Bible, God created the universe and everything in it. What's also amazing is that He did it in six days resting on the seventh day. So you may be asking yourself what this has to do with science since I'm talking about the Bible and science deals with hard core scientific facts. In order to answer that question, we have to first deal with what are scientific facts and what are mere speculations about scientific facts. Also, it's important to remember this website's name:
As the name implies, there are many sciences that help to explain what exists. These sciences include astronomy, geology, mineralogy, chemistry, physiology and biology to name some. It needs to be understood that science cannot prove or disprove how the universe was created (or just "happened" as some believe). The reason for this of course is that there is no way to establish such a truth scientifically. In order to prove to everyone where the universe came from would require authoritative eyewitnesses to testify about its beginning.
Obviously, human witnesses are not available, but the true and living God was present since it was He who created it. Unfortunately, you have to believe in Him if you are going to accept His Word that He created the universe. As a result, many people will not accept God's Word that He did it so numerous tiny factlets that science provides us must be used to help convince unbelievers. Even unbelievers must ultimately accept the fact that their belief as to how the universe was created is just that "their belief." Even unbelievers in God must accept the fact that there had to be a "first cause." However, if they want to accept the belief that matter has always existed I suppose that may overcome the first cause issue in the same way that believers in God believe that He has always existed. In fact believers in God believe that not only has He always existed, they believe He created "time" as well as the universe. Along the same line of reasoning, unbelievers must also believe that "time" has always existed. Again, just as the unbelievers must take by faith that "matter" has always existed they must take by faith that "time" has always existed. Unbelievers certainly must exhibit a great deal of faith to maintain their beliefs.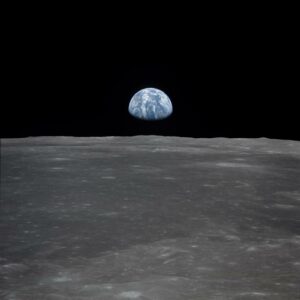 The Secular Humanist religion is a strong proponent of the theory of Evolution. Just to clarify, the Secular Humanist religion is the belief that there is no God and that man (a term which includes women) is god. It believes that man is in control and if anything can or will be done it is as a result of man. Somehow this religion permeates life on planet earth and by some it is not even considered a religion. Of course it clearly is a religion with religious viewpoints and faithful followers.
So, just what is the Theory of Evolution? It is the theory that matter and time always existed and somehow all this matter exploded and as a result of that explosion much of that matter is still zooming out into space and formed everything you see out there. Mankind (both male and female) came from a mixture of water and lightening that also already existed and somehow caused life to come into existence.
So we basically have two diametrically opposed theories that explain how what we see around us came into existence. Future blogs will focus on what science has to say about these theories and the creation in general. I will try not to get bogged down in the minutia but will try to keep future discussions as straight forward as possible and get to the point quickly.
Please consider buying something through the merchant links presented here on this site as this will help ensure I can continue shedding light on important topics. Thank you.
The blogs that I do are a result of compiling information gathered from sources considered reliable and of course the Bible which is totally reliable.